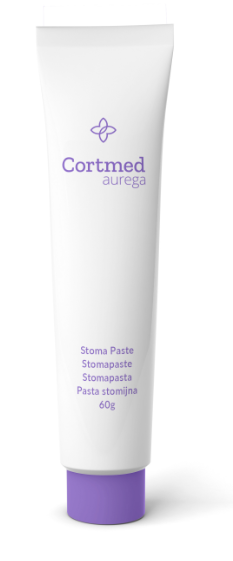 Aurega Ostomy Paste

Aurega Ostomy Paste is a hydrocolloid-based paste intended to be used on the uneven surface of the skin around the stoma in order to create a tight seal between the ostomy flange and skin.
When spread onto the skin surface, the ostomy paste provides accurate filling of microscopic skin folds and cavities present in every person. By filling any dips and skin irregularities, the ostomy paste provide an ideal surface for the ostomy bag to adhere to.
The ostomy paste is skin-friendly and alcohol-free, thus causing no stinging or irritation when in contact with the skin.
Ostomy paste comes with a special rolling key, which helps to squeeze paste onto the skin more easily for people with weaker hands. The rolling key may also be helpful when trying to extract the last remaining bits of paste from the tube.
The ostomy paste is supplied in a squeezable 60g tube.