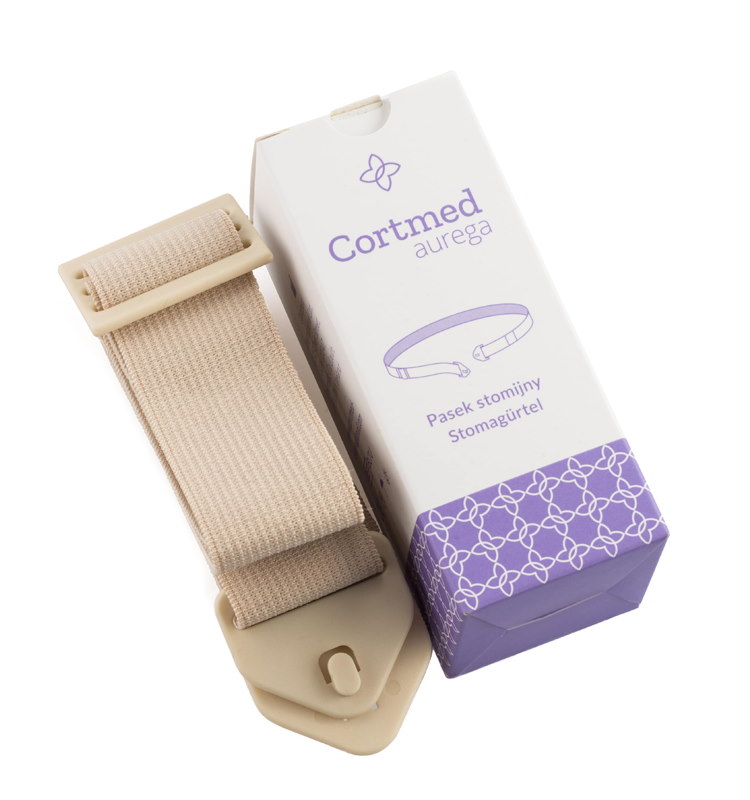 Aurega Ostomy Belt

The Aurega Ostomy Belt is an adjustable and elastic strap intended to help in securing an ostomy appliance to a stoma. It provides extra support to the pouching system by stabilizing it and enhancing the pressure exerted by ostomy bag or ostomy baseplate resulting in a better seal.
The Aurega Ostomy Belt is made of soft, elastic and breathable fiber. The beige material colour has been chosen to ensure the optimal level of discretion by matching the natural skin colour of the user. The belt is flexible and adapts with the contours of your body, allowing you to lead an active life.
The belt contains plastic tab endings which allows for a safe fixation to the ostomy appliance loops.
After wrapping the ostomy belt length around the abdomen, the belt tabs should be attached to the loops of the worn ostomy appliance. The belt's length is adjustable to fit the individual abdomen size.
The Aurega Ostomy Belt is especially recommended for use with convex appliances as the gentle pressure stabilizes and greatly enhances the effects of convexity thus helping to maintain an adequate seal.