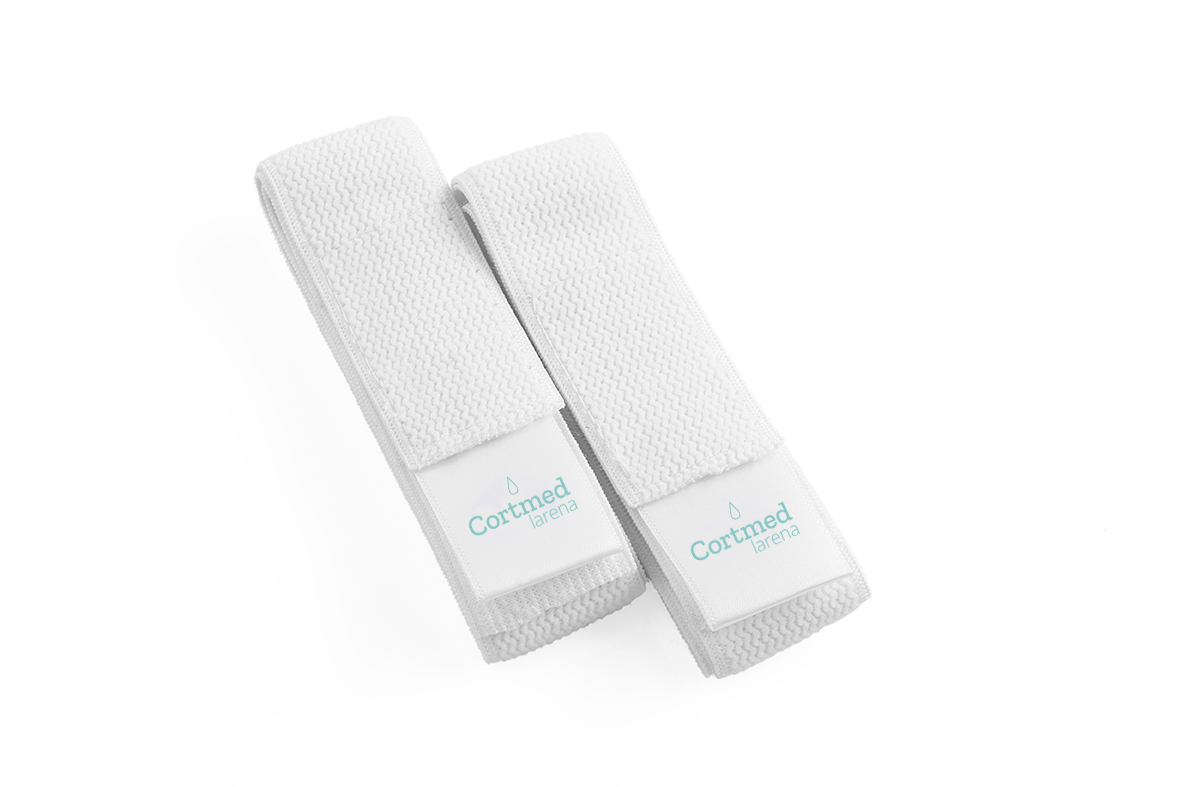 Larena Fixation Straps
Larena Fixation Straps are used for attaching the urine collection bag to its wearer leg.
The straps are packed in sets consisting of 2 pieces. The length of each strap is up to 60 cm.
The fixation straps are made of a soft and flexible material. They are equipped with buttons and the latest generation of Velcro fastener.
Before fastening the bag on the leg, the fixation straps should be cut to the correct length.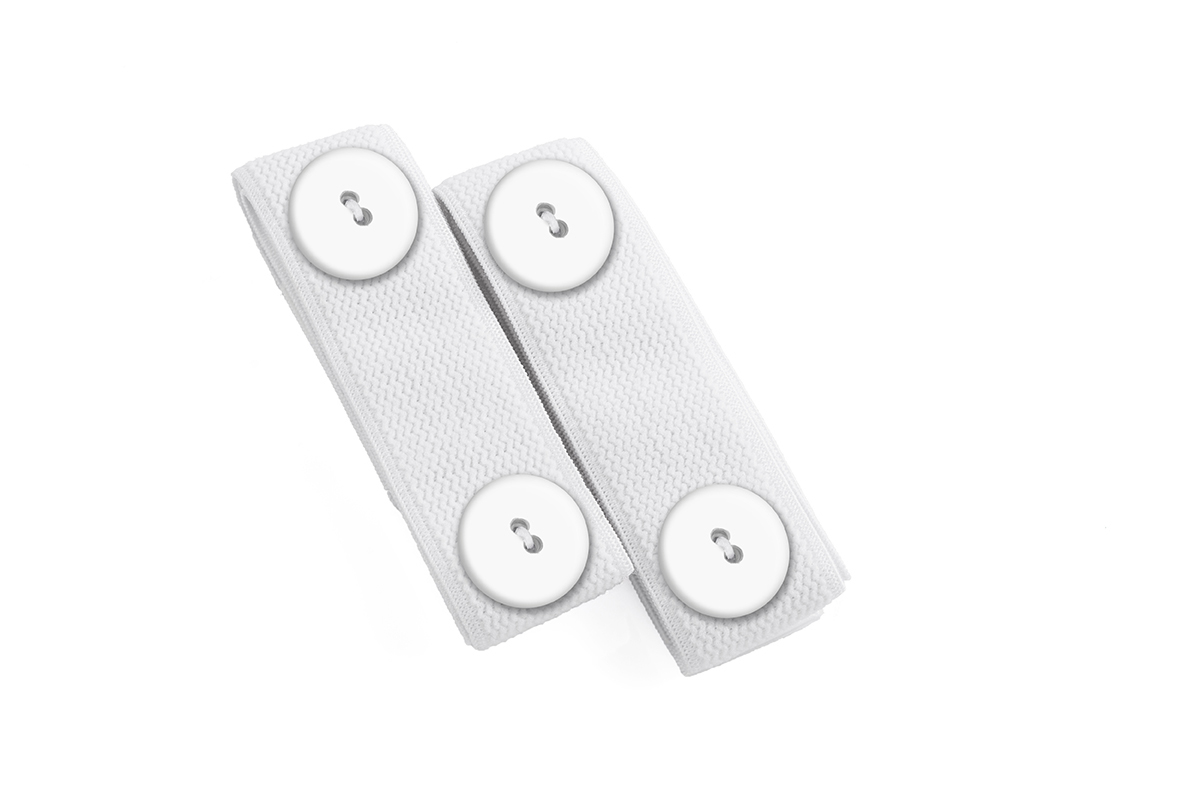 Stabilizing buttons for convenient leg bag attachment
The straps have special stabilizing buttons for conveniently attaching the bag to the leg. Every Larena Leg Bag have reinforced holes in the top and bottom of the bag for easy attachment of the fixation straps.
Double wavy silicone layer
Thanks to the double layer of silicone on the inside of the Larena Fixation Straps, the straps do not slip off the leg. The presence of double non-slip silicone is a feature of the best fastening straps. The anti-slip surface of the Larena Fixation Straps is further enhanced by the wavy/zigzag placement pattern of silicone on the strap.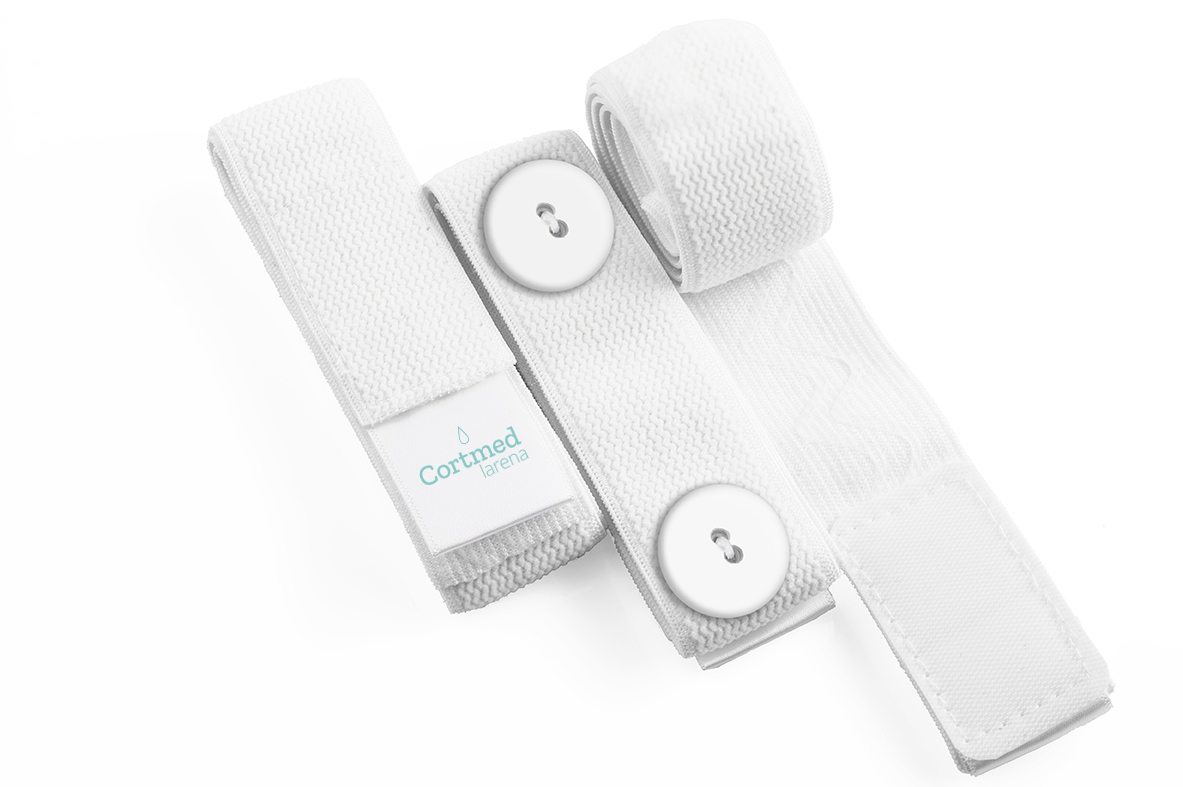 Larena Fixation Straps – premium quality
Larena Fixation Straps have up to 60 cm in length with the possibility of cutting to individual needs, a double and wavy layer of non-slip silicone and stabilizing fastening buttons. Straps are available in a set of 2 pcs packed with separate foil packaging. The Larena Fixation Straps are characterized by the highest quality of workmanship and are reusable.